The watch world is clearly and distinctly divided. If you know watches, you'll notice promptly; if you think you know, then welcome to reality – It is NOT possible for a plebian mind to know what a REAL watch is! You'll need some counseling in that case, for no single watch – to an aficionado – suffices for multiple situations. Wines and watches are far more intricate stuff than you might have thought in your wildest dreams and knowing what one should wear when will need you exercising that uncanny power to feel the soul glide along the gears and springs. It is a different feel; mighty interesting, too.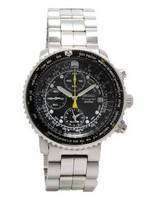 That's the department for a selected few. Don't worry, though. Being blind to simple truths will only cause a lot of pain, so when it comes to commoners, there's no beating the phenomenal Seiko and that's chiefly because they don't cost truckload money.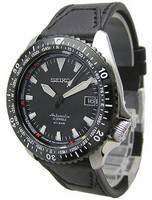 There are lots; from the Premier perpetual, Sportura-s and Velatura-s to the relatively decent and basic Seiko 5 Automatics, Quartz and Kinetics (SKA569/SKA567), but here we are looking to spend anywhere between $200 and $1,000; nothing too flashy (or, should we say, imposing?) and something that you can always call your own little secret without causing any great rift as aftereffects. But this is, after all, a tricky domain and saucy too, if you know to play your cards well.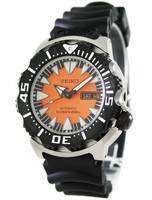 That's to say, if you know what reliable, automatic movements mean and have a fair idea on what high-style means. Any Seiko with the caliber 6r15 or say, the caliber 4R36 movements qualify for this department, especially the Seiko SRP315 – The Orange Monster. True, it lacks the emotion of the high-end Swiss luxury models but those can't go running errands and the world is mostly not as sweet as an Opera. To deal with its acridness, this one makes for a good choice.
Or say, the Seiko Sumo. It's as good as the Swiss stuff, only much tougher (read bulletproof) and much cheaper, followed by the Automatic Diver SKX007K1, the Marine Master, the Samurai and last but not the least, the Seiko SBBN017 Tuna. Now, with all that been said, it will be an absolute heresy not mentioning the Seiko Flight Alarm Chronograph (SNA411) and it seems the perfect one to end the  show. It is good to look at, has a nice feel to it – overall, a good watch even when you go skin diving.
However, please note that it's often a kind of obsession with high-performance that leads towards the Seiko SNA411, but truly speaking, unless you can use its international travel clock features and bi-directional bezel for intricate flight-data calculation, it is nothing more than a piece of eye-candy and a shameful waste of resources.